June Member's Only Promotion
---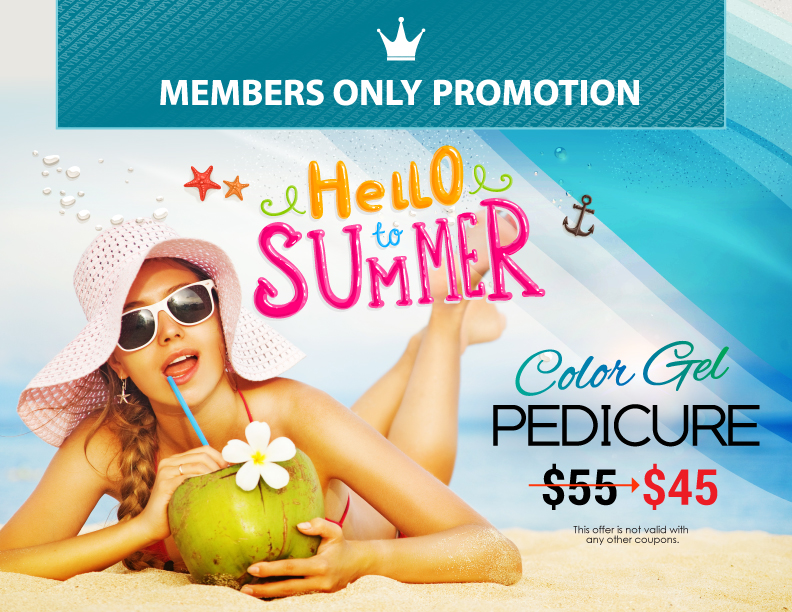 Summer is almost here! Get you toes sandal ready with color gel pedicure!
This June, we're offering $10 off Color Gel Pedicure for our members!!
Your Gel Pedicure will stay strong up to almost 3 weeks… salt water, chlorine, and still NO CHIPPING! If you haven't tried the AQUASPA Color Gel Pedicure yet, book your appointment today and prepare to be amazed!
The options are endless! Its time to bling up those toes ladies! Glitter, nail art, and ENDLESS color options. They will also match perfectly with your new gel nails. Our AQUASPA Color Gel Pedicure includes a foot soak, callous removal, exfoliation & massage!
Come and enjoy a Color Gel Pedicure this summer!