e-GIFT CERTIFICATE
Delivered to your inbox
Email an E-Gift Certificate for an instant personalized gift, perfect for any occasion. It's easy and fast!
You can send the E-gift certificate(s) directly to yourself or to someone else.
The E-gift certificate is emailed with a special gift certificate(s) code and can be used both AQUASPA locations.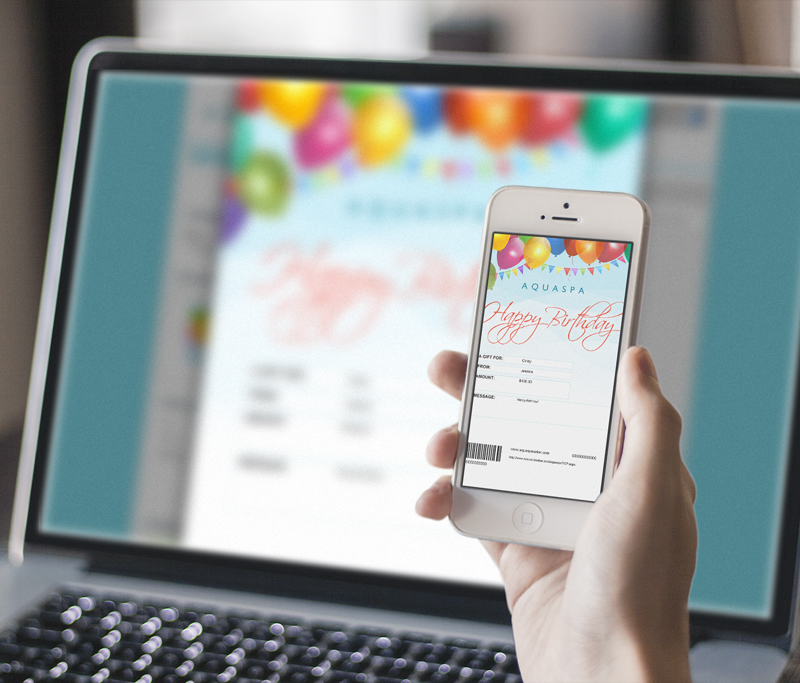 GIFT CARD
Delivered to your mail box
Give an exhale gift card to that special someone! We deliver gift card with nice AQUASPA gift box and bag. It takes 5-7 business days with shipping cost of $5.25.
Save
Save
Save
Save
Save
Save
Save