February Member's Only Promotion
---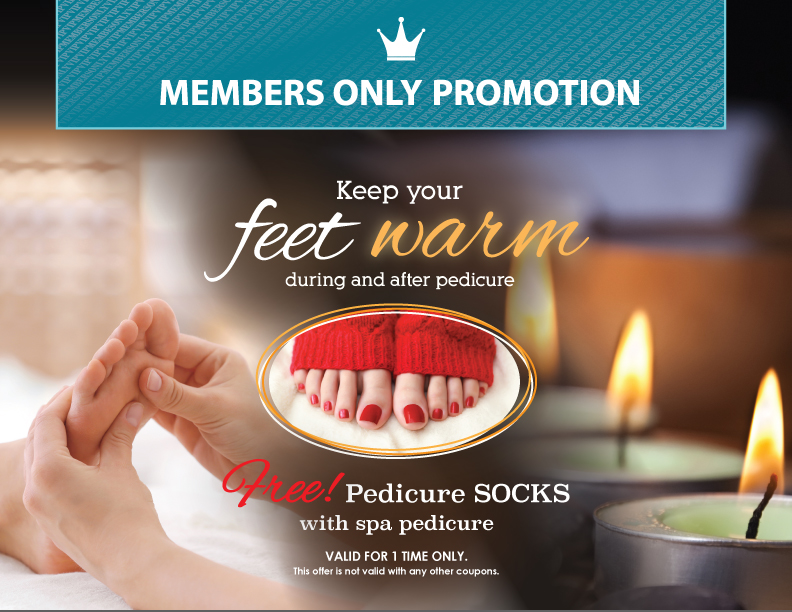 Afraid of stepping outside in flip flops after your pedicure in this cold weather? Worried about ruining your pretty polish after wrapping your toes in plastic?
For the month of February, Aquaspa is giving away Free Pedicure Socks with Spa Pedicure service.  Put them on ahead of your polish and your feet will stay
nice and warm for driving home and your polish will stay just right.  They are also great for wearing with peep toe shoes, boots, or anytime you want to show off
your toes.
Call us now and book your next Spa Pedicure!
*This offer is valid for one time only.