Holiday Gift Card Promotion
---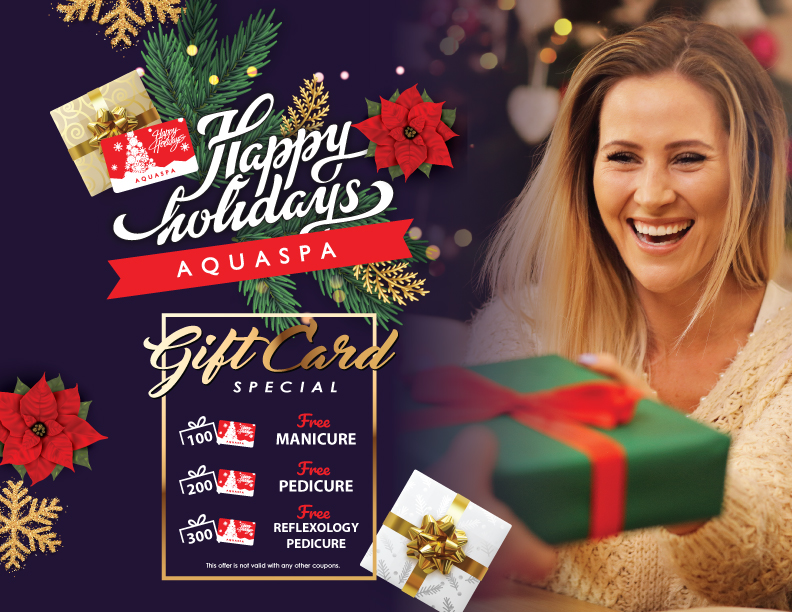 The holiday season is upon us, and that means great deals for our valued customers!!
It's back!! As requested by many of you, AQUASPA is giving out FREE service coupons with the purchase of holiday gift card $100 or more.
Purchase a gift card of $100 ~ $199 Receive FREE Manicure
Purchase a gift card of $200 ~ $299 Receive FREE Pedicure
Purchase a gift card of $300 or over Receive FREE Reflexology Pedicure.
Year after year, we get to give the best gifts in the world to our valued customers, the gift of relaxation and happiness. When you're looking for the perfect Holiday gift for that special someone in your life, there's no need to look any further. All they want for holiday is a little "Me Time." Give her/him some peace, joy, and love this holiday season with a AQUASPA Gift Card.
The holidays are coming fast! Get your shoppings done early!