February Member's Only Promotion
---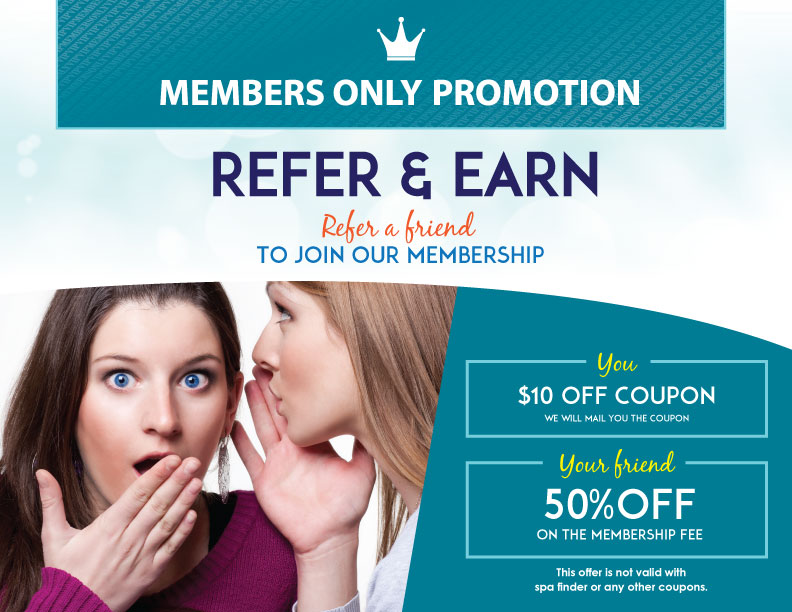 Thank you for being wonderful members at AQUASPA.
We value your business and we want to reward you for your loyalty.
For month of February, spread the word and earn credit towards our services. For each friend you refer to join our membership, your friend will get 50% off on Membership fee, and we will mail you $10 coupon. Don't forget to ask our staffs for referral forms.
This is our way of saying many thanks for your generous support and recommending your friends & family.
Hope to see you and your friend soon!