Monthly Archives:
April 2018
---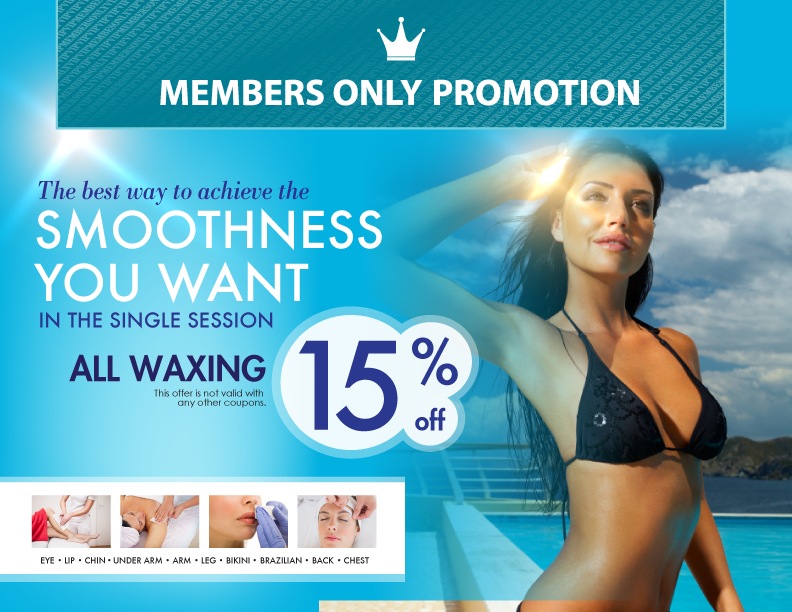 Are you tired of shaving?
Are you suffering from skin irritation caused by shaving? Well, maybe it is time to try waxing!
It is never to late to receive a waxing treatment.
This May, we offer 15% off on any waxing services to our loyal members!
Waxing will make your skin feel smoother without..
Read more